Nautique G25 - Blue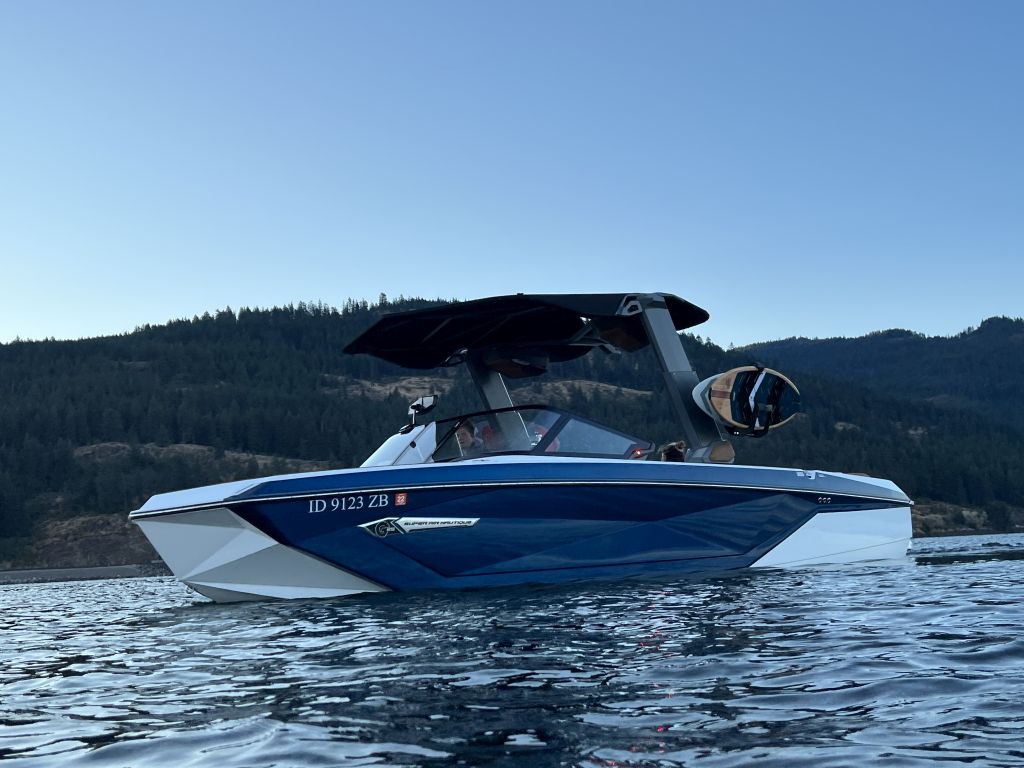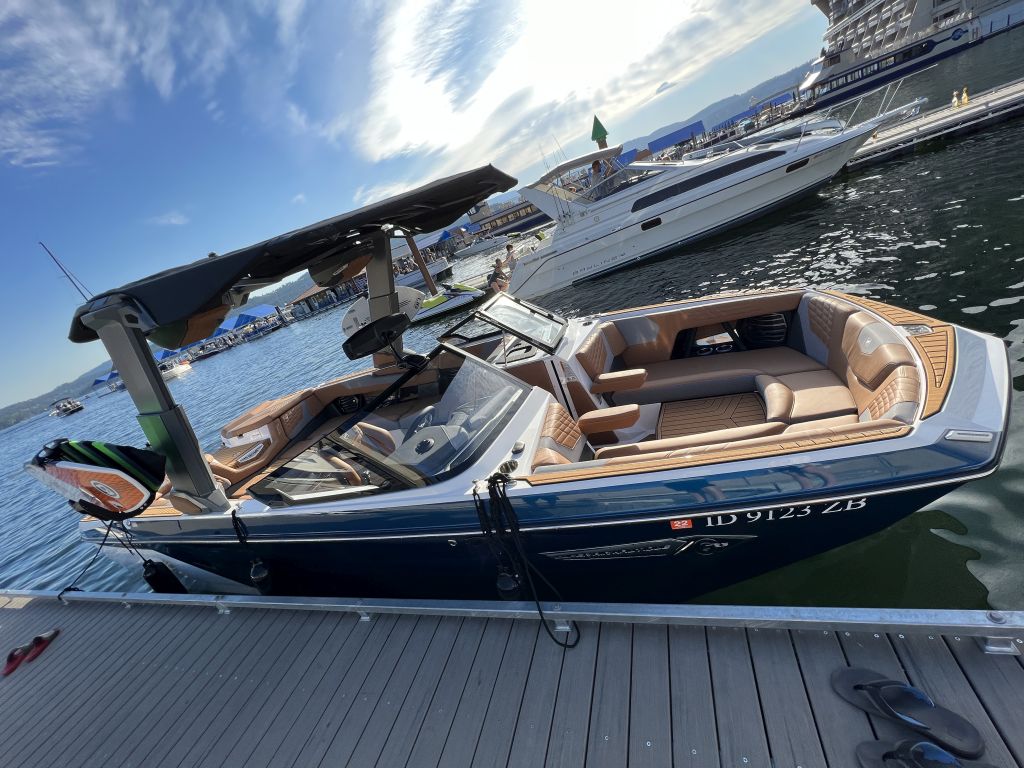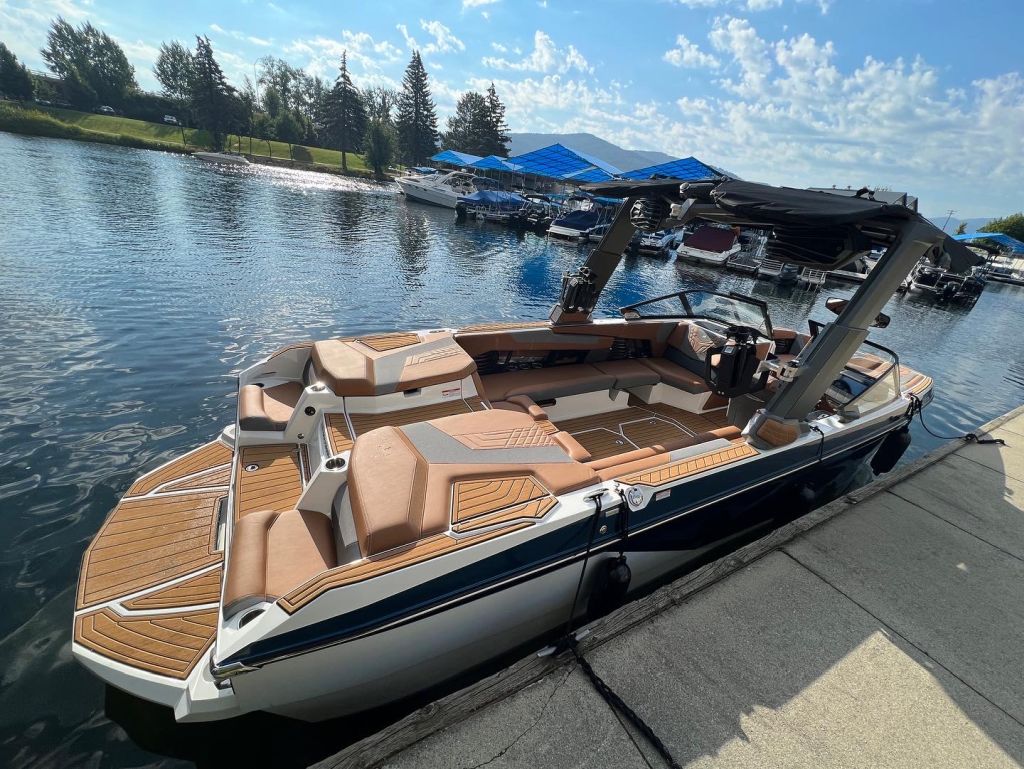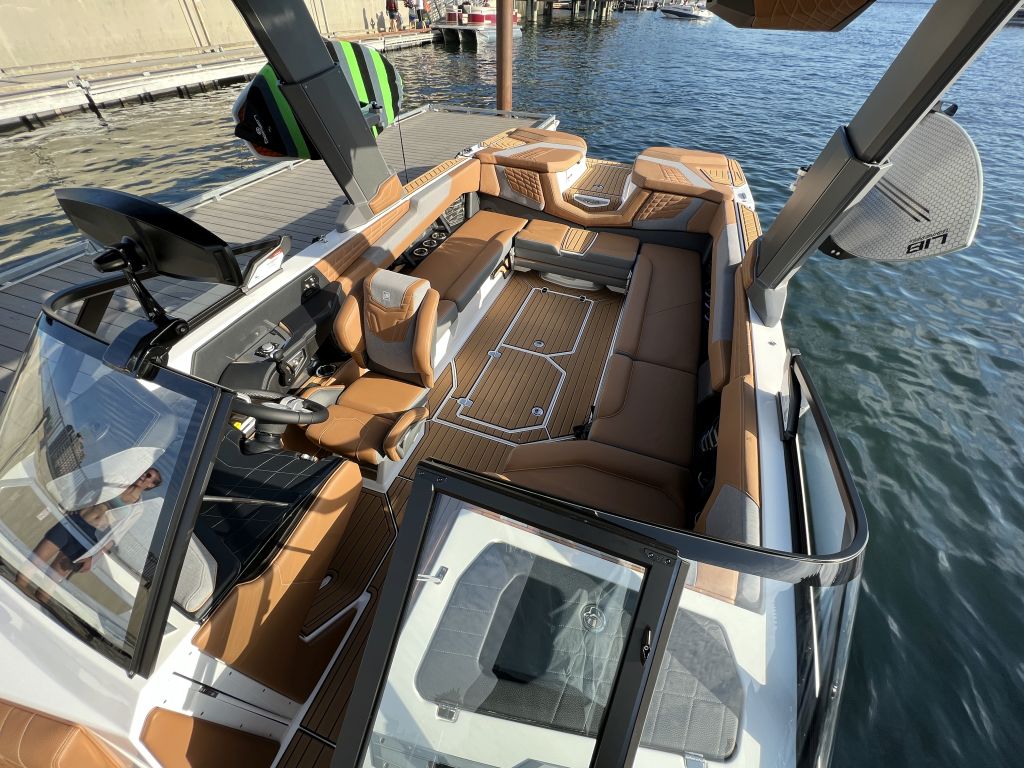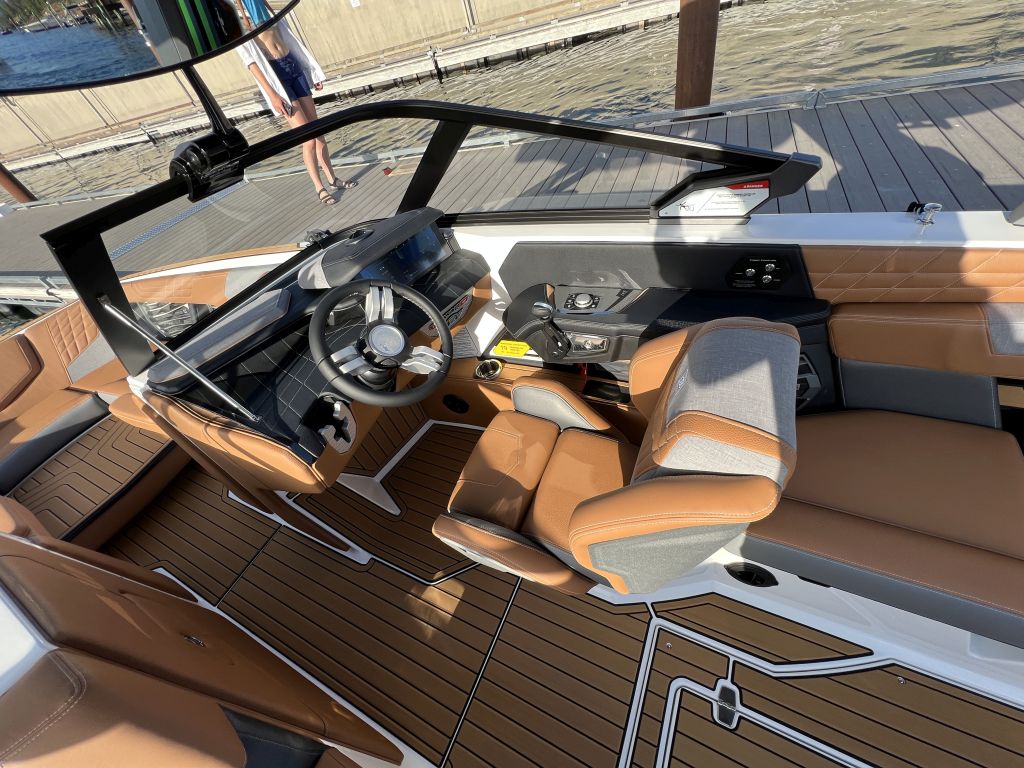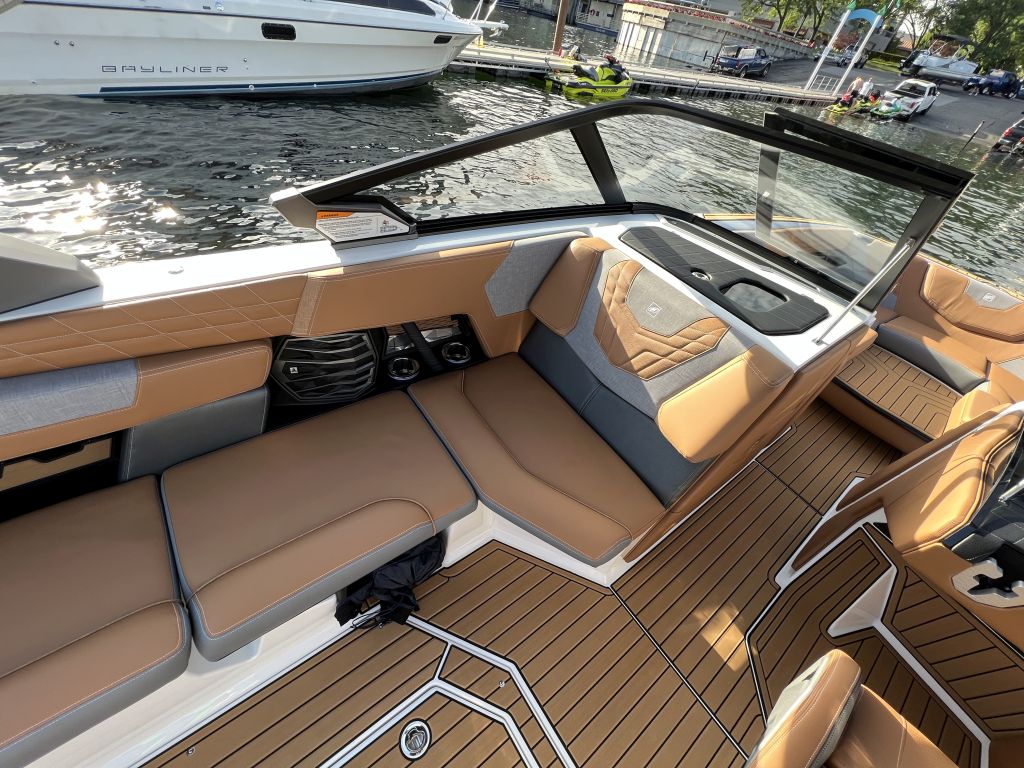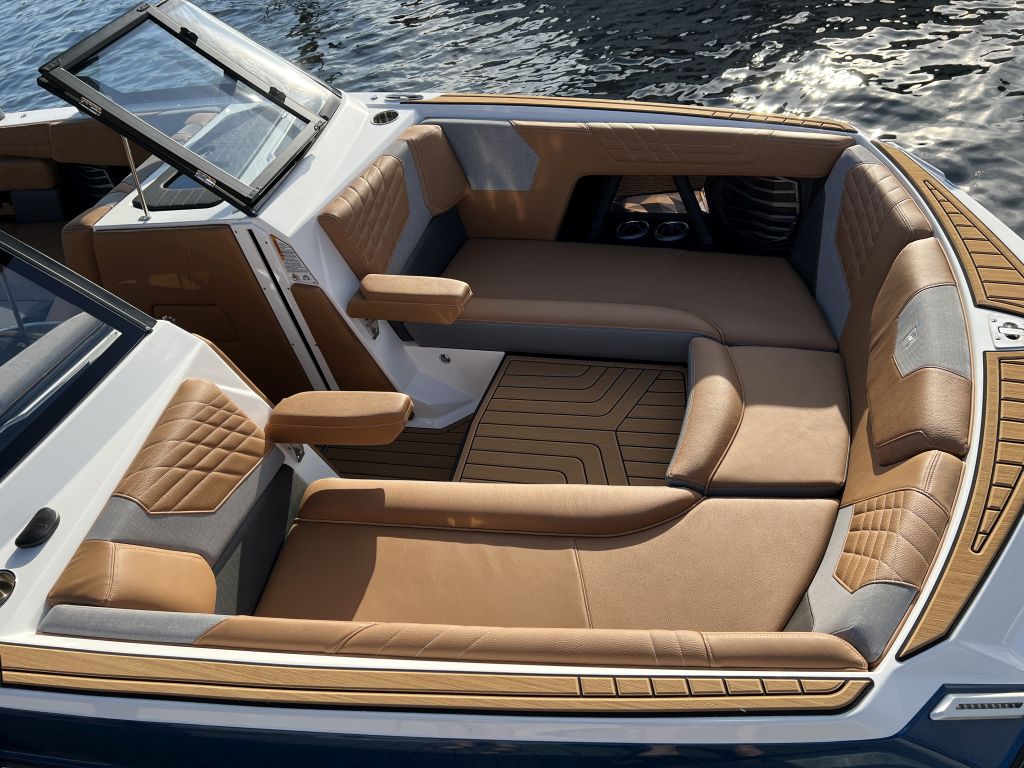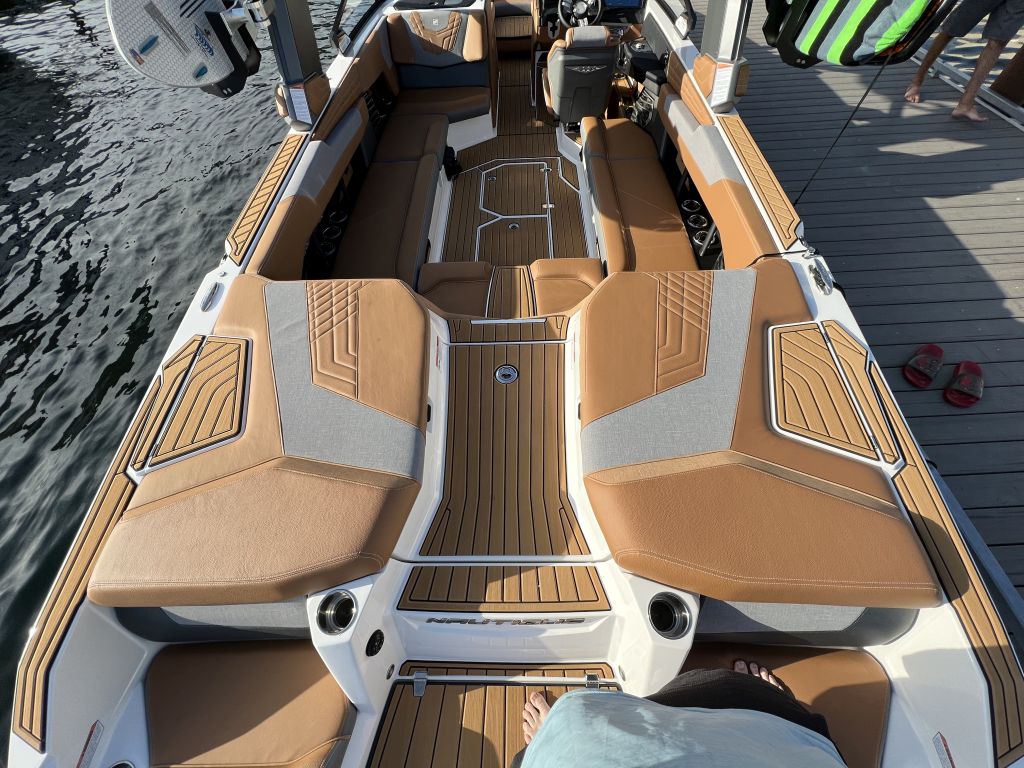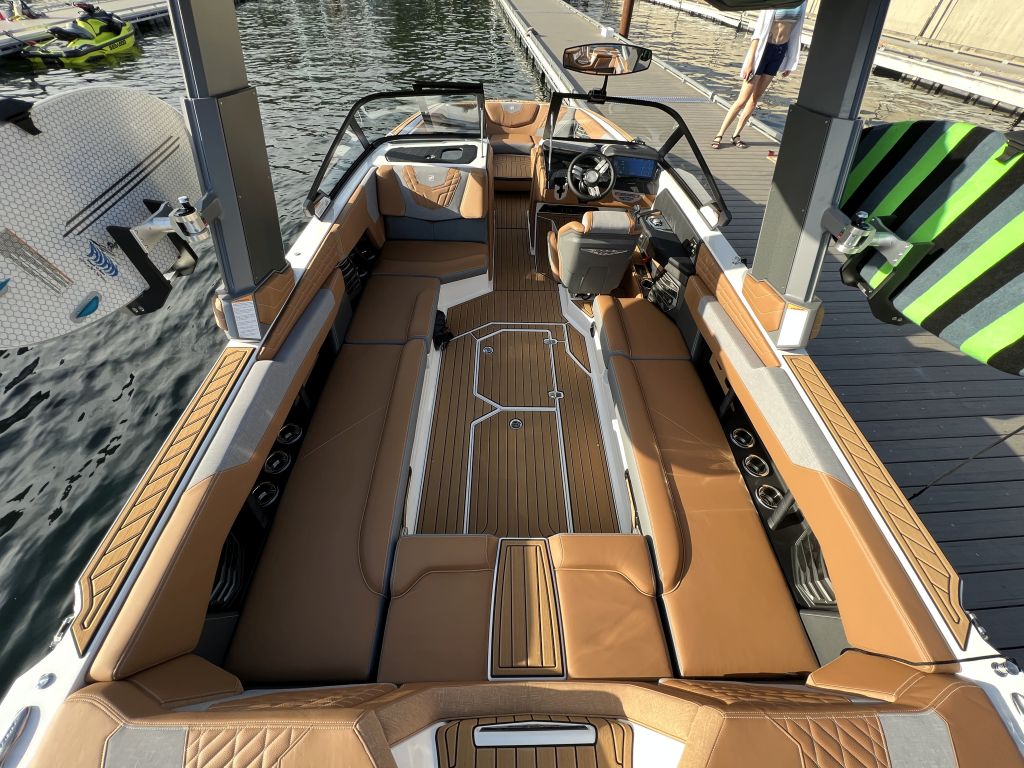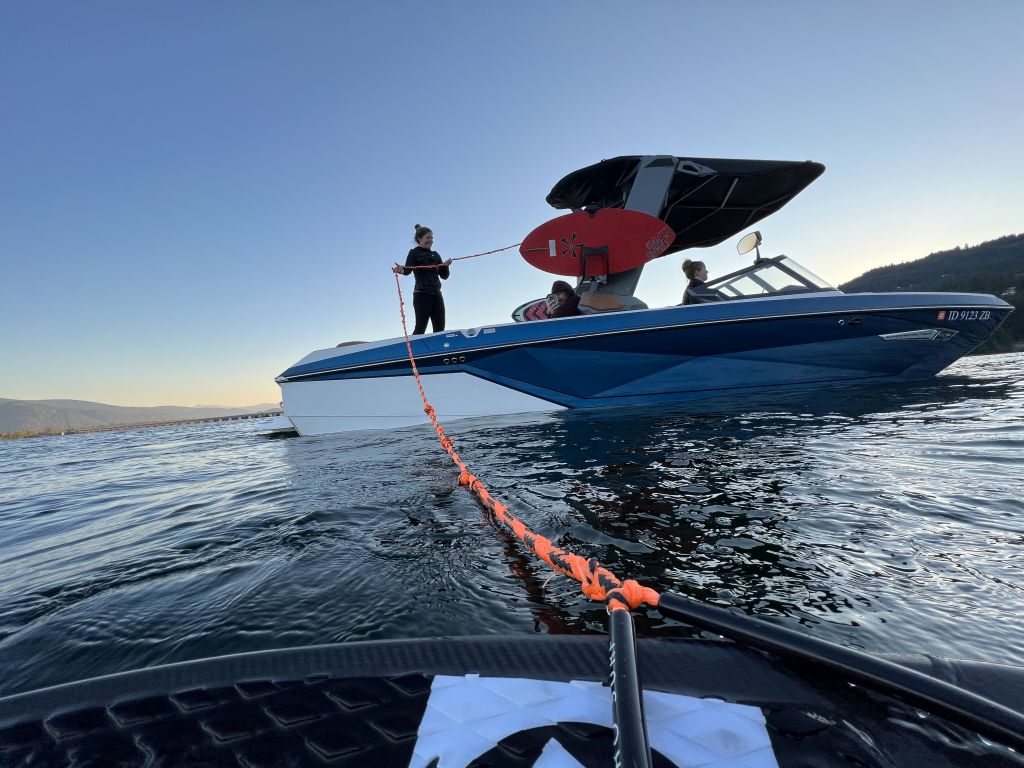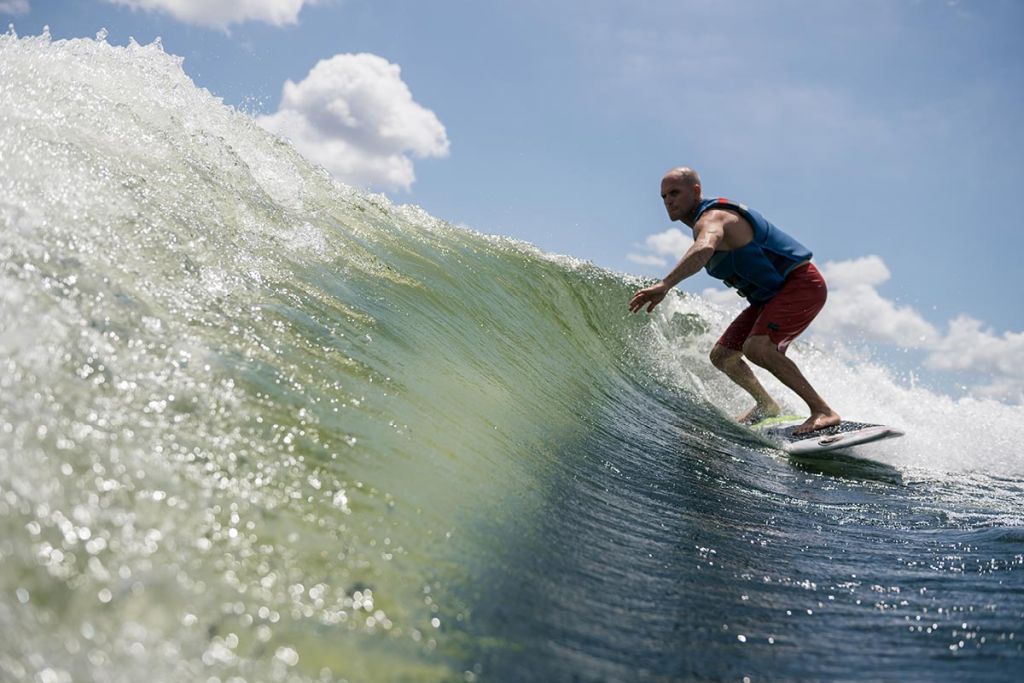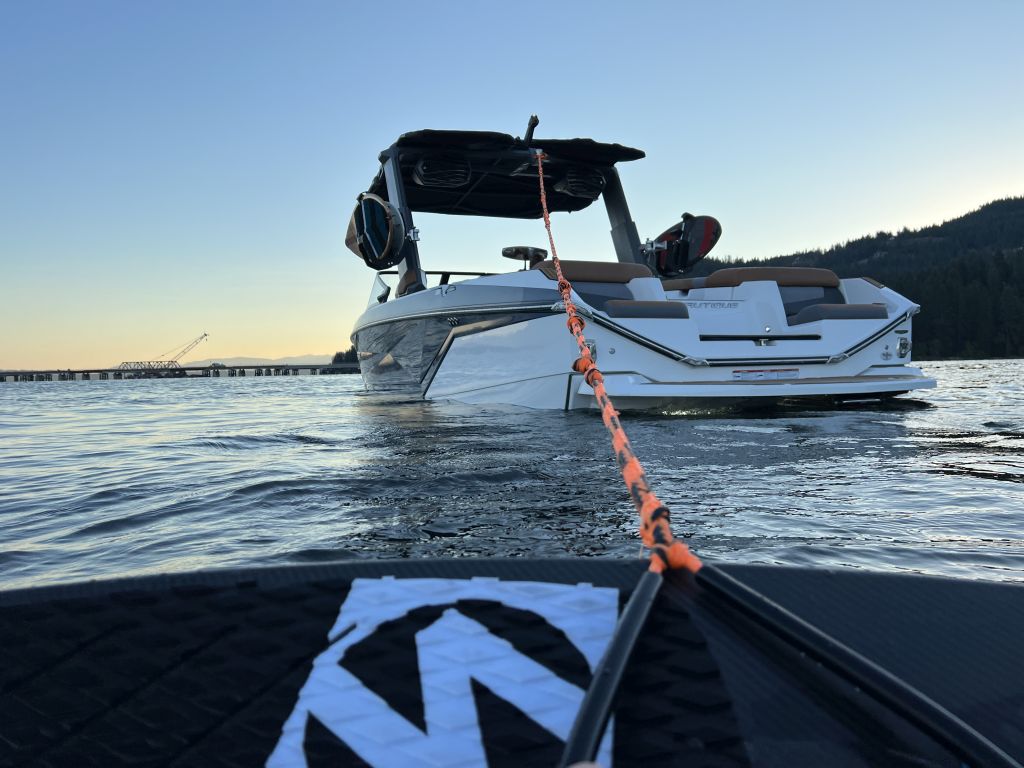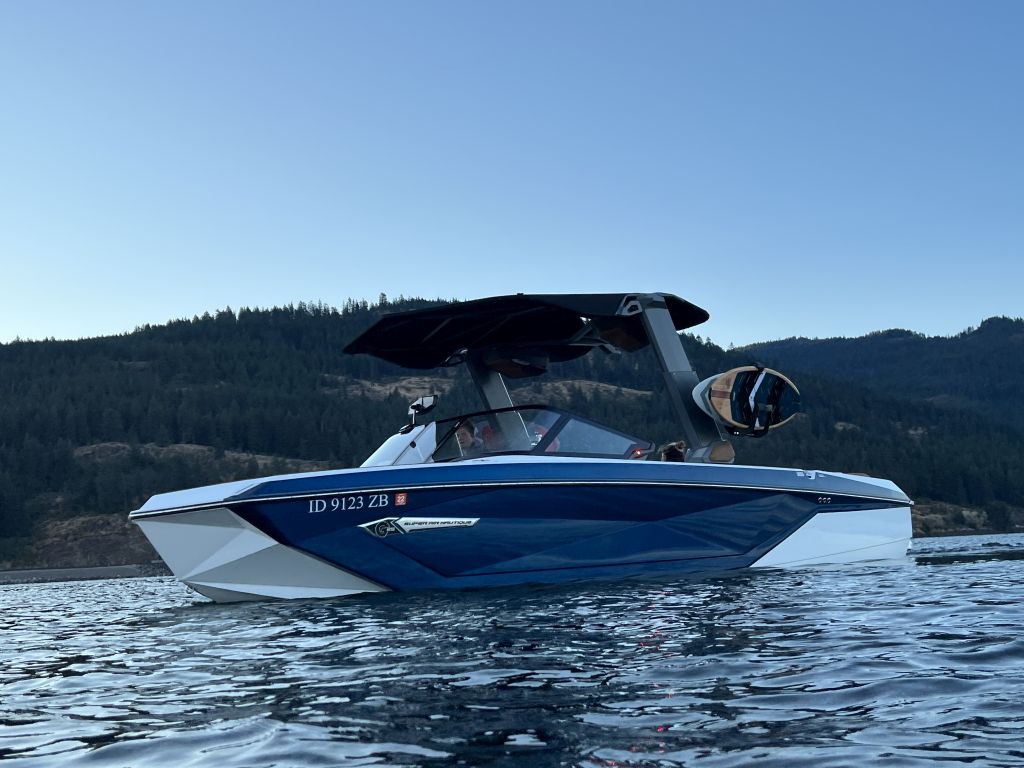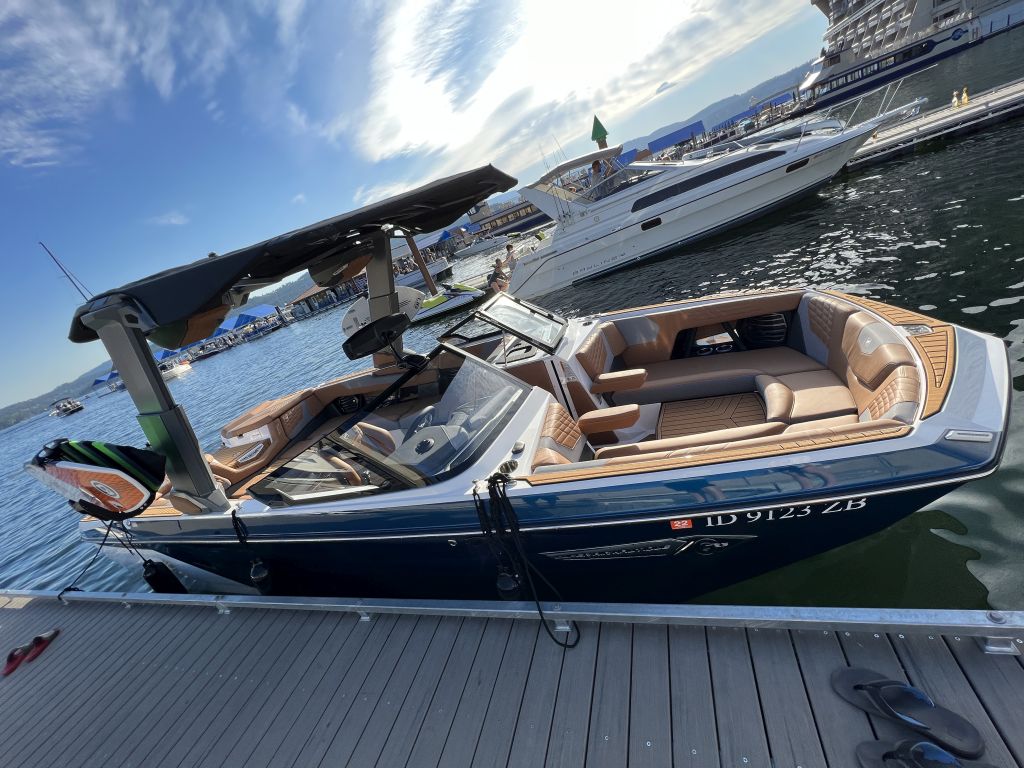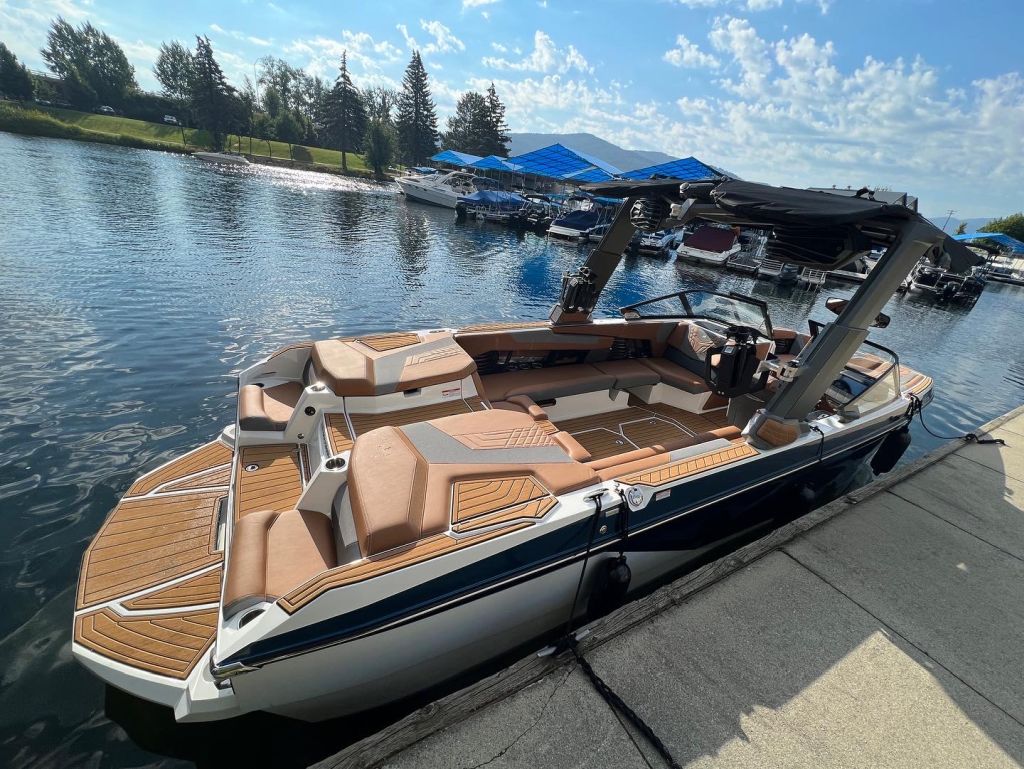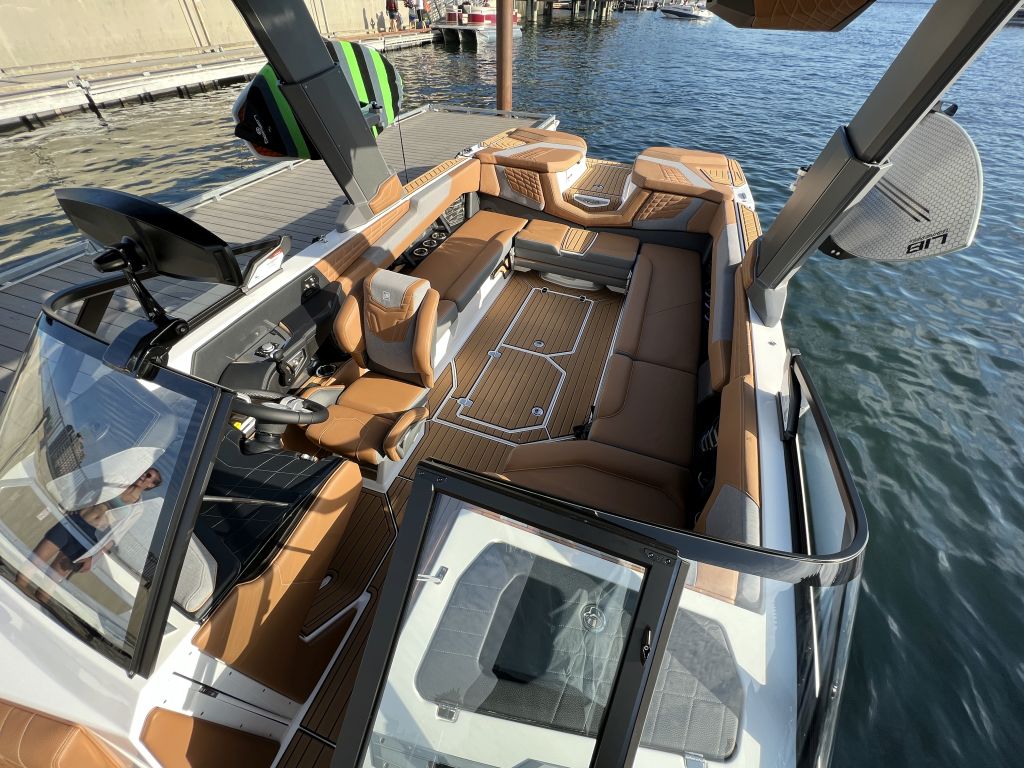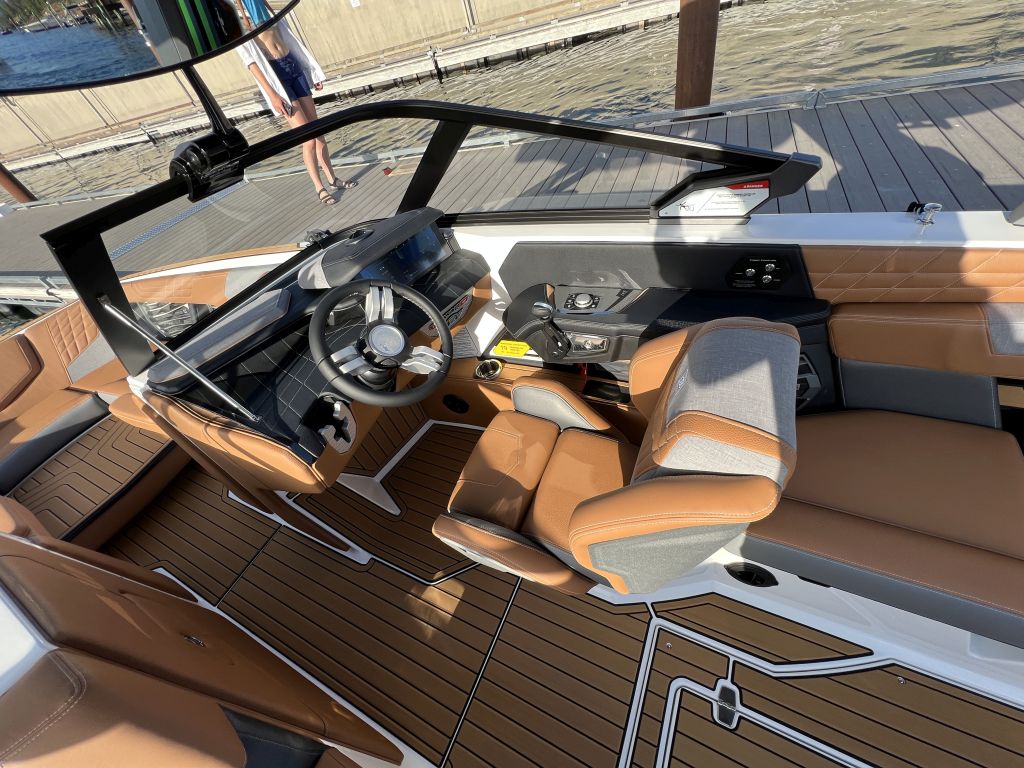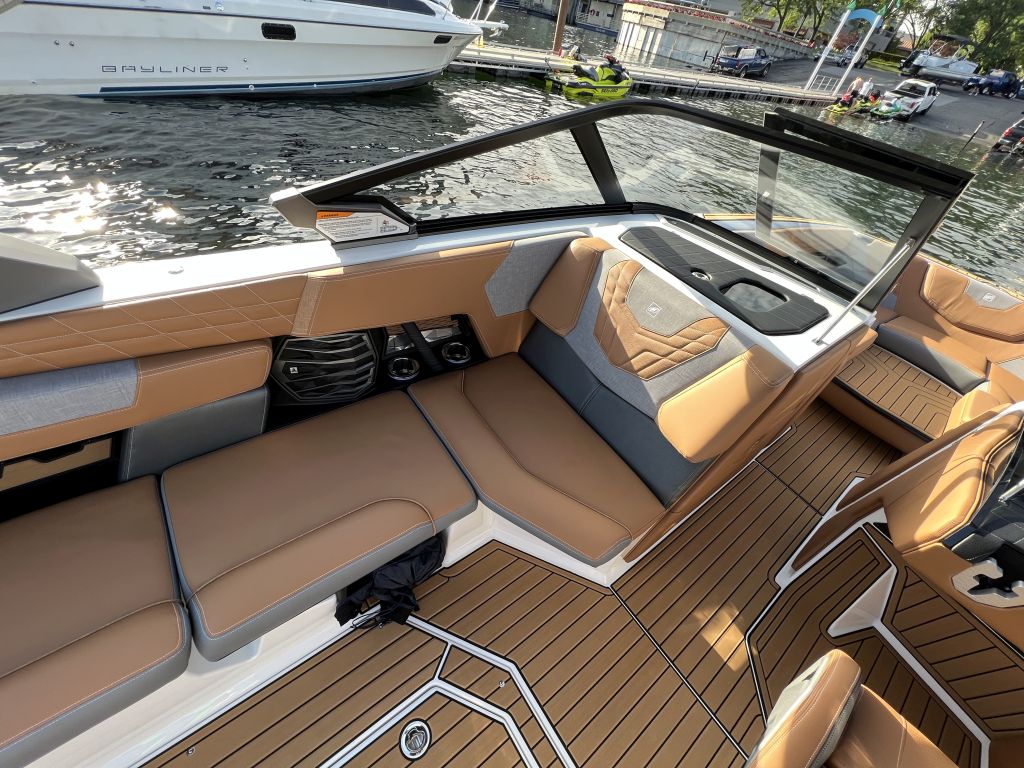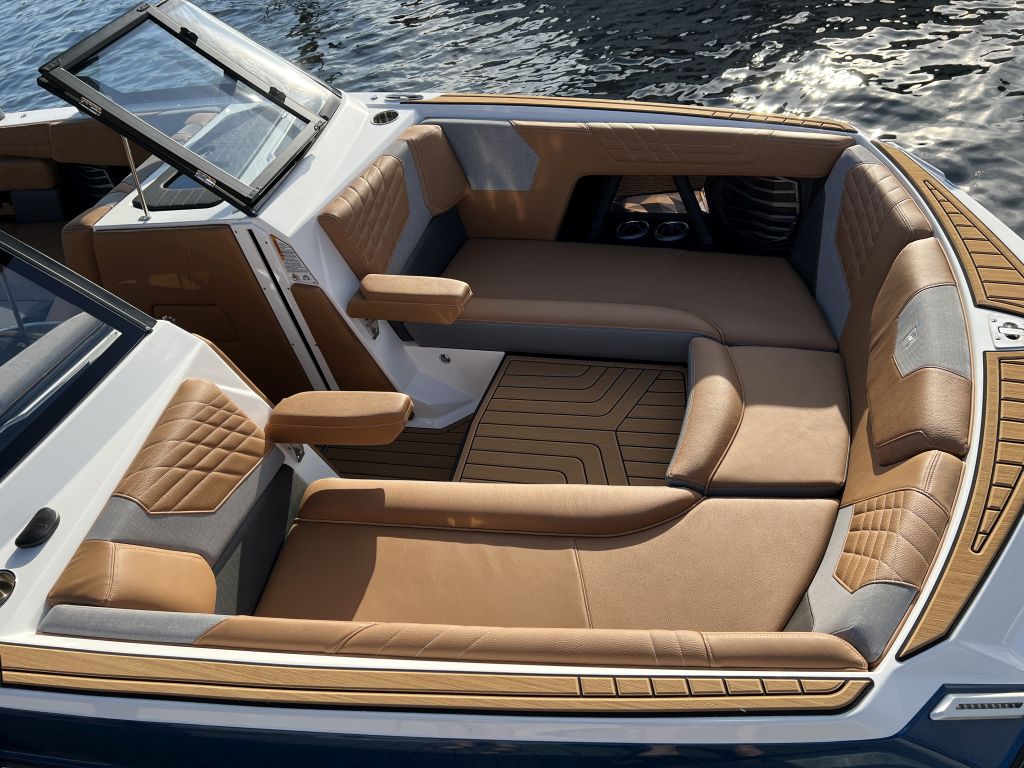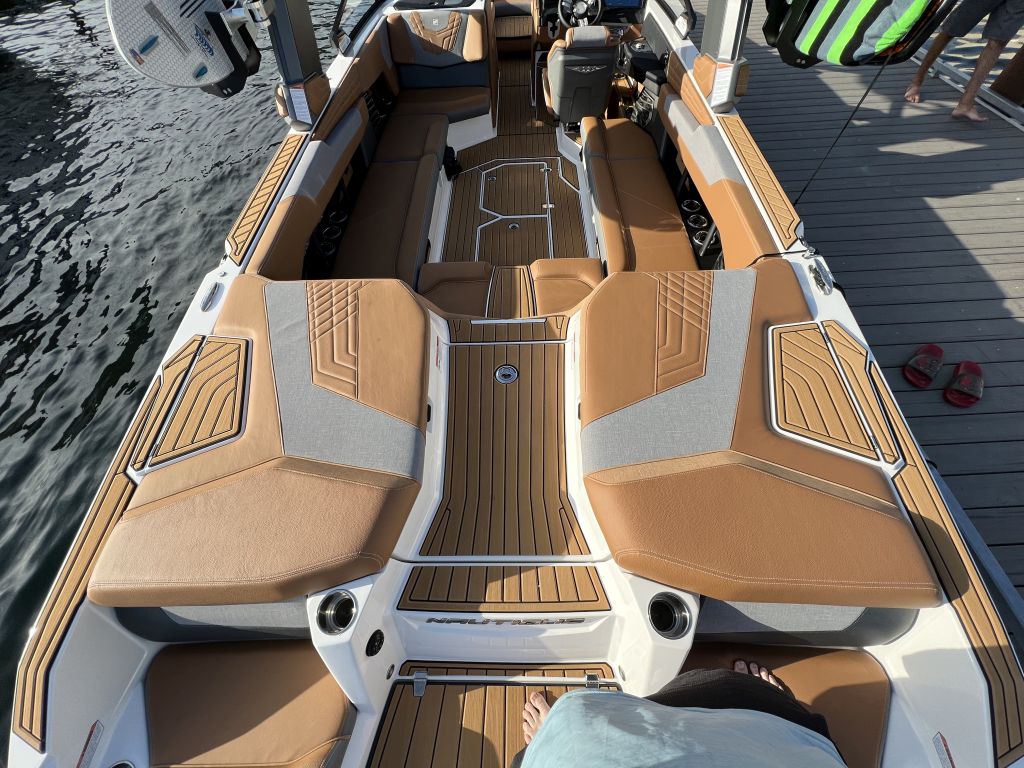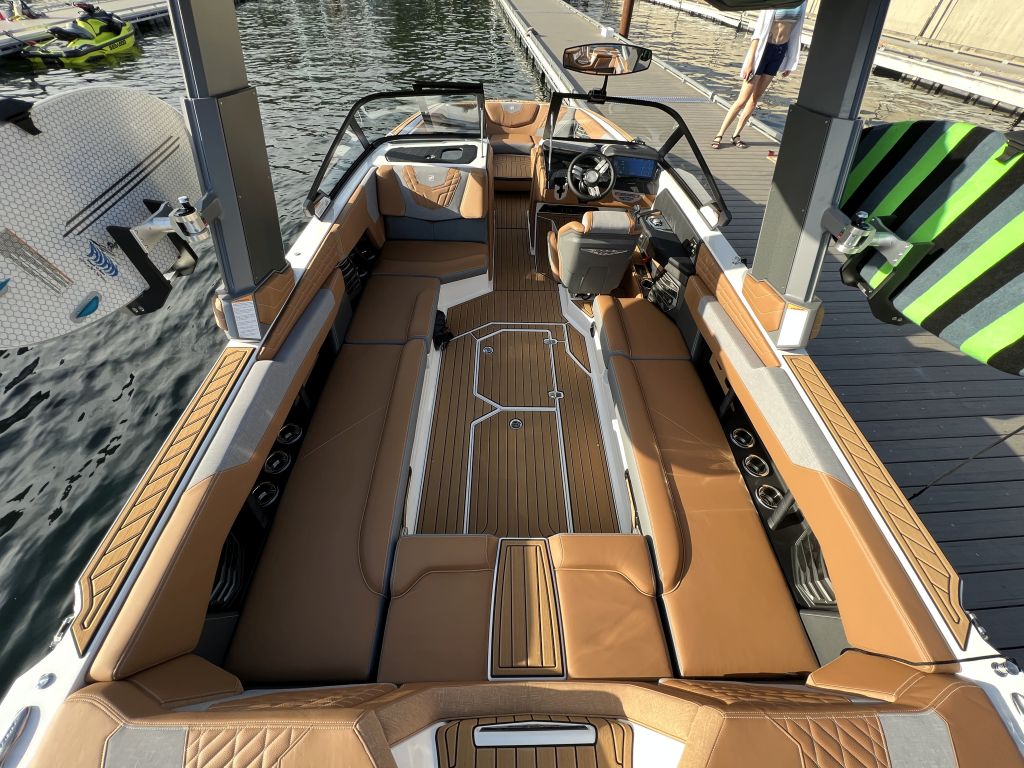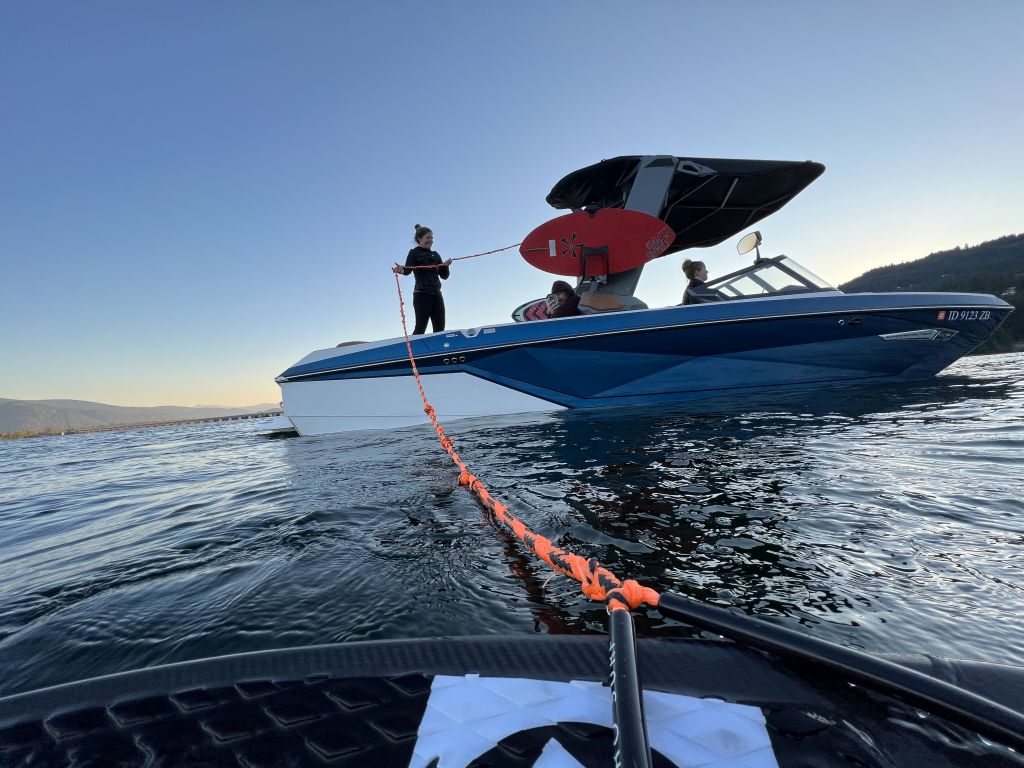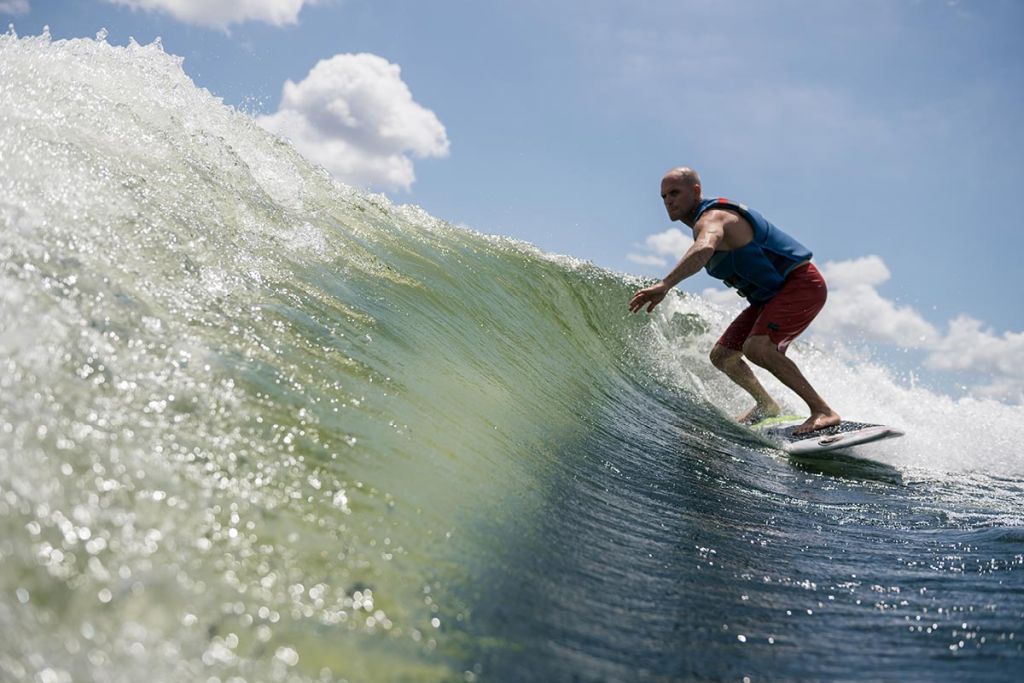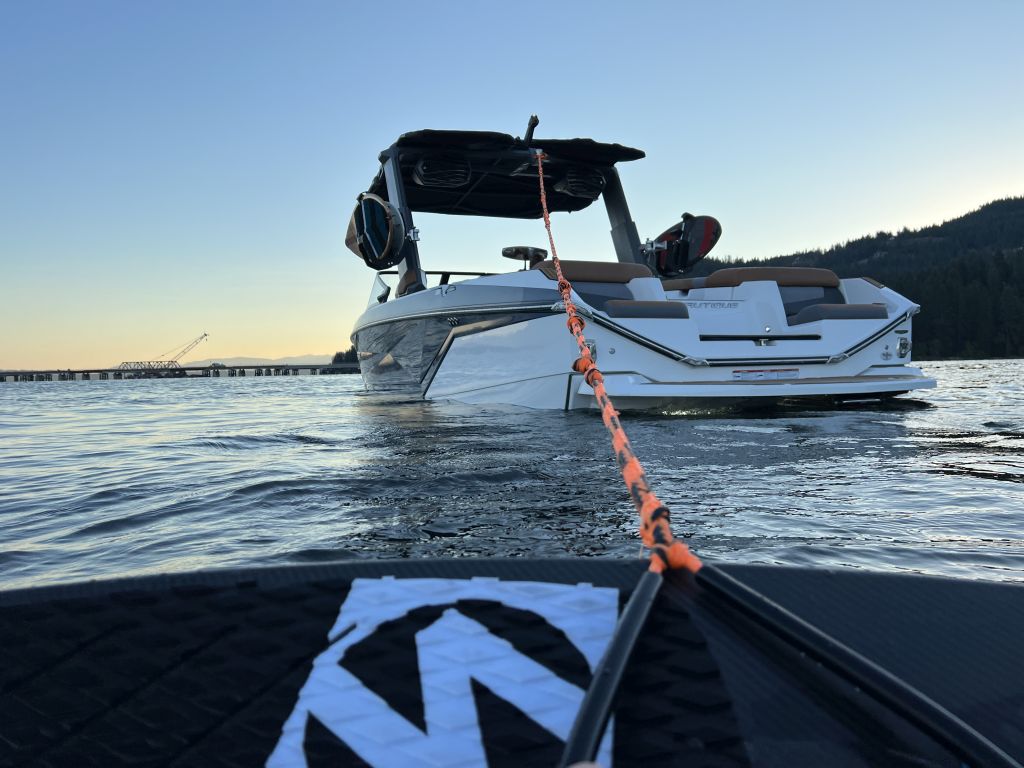 Online booking is for Coeur d'Alene Resort deliveries only.
Once in a Life Time Surf Experience!!!
The ONLY redesigned Nautique G25 rental in the country!!
If you are looking for the best possible wake surfing or wake boarding experience in the Coeur d'Alene, Spokane, Hayden, and Priest Lake area, if not the world, look no further. There isn't a higher quality line of surf boats out there than a Nautique and this is their new and improved redesign of the industry leading flagship Super Air G25 line.
The fit, finish, and features of this rental Super Air Nautique G25 is jaw dropping. This boat can't be matched by any other boat rental company in the region, let alone in the United States. If a Benetti and a Ferrari had a trist in Monaco, the resulting offspring would look like this G25… Auto intergrated docking thrusters make tight maneuvering a breeze, 12 speakers plus two 12 inch subs, under water lights, huge touch screen, GPS, easy auto wake presets, seating for 19, sub floor ballast, integrated cooler, the list goes on…. This will truly make your summer vacation a memorable one!
** We were so impressed by our 2021 G25 we custom ordered a NEW Super Air Nautique G25 with some added features such as the Paragon style tower with updated tower speakers, an additional 1,450 lbs of subfloor ballast, and a completely redesigned user interface to make operation even easier. **
- Brand new 2022 25′ Super Air Nautique G25 Wake Surf boat
- Fully redesigned hull and surf system over previous model years!
- Massive Direct Injected 450HP 6.2 Liter v8 for plenty of power and reliability
- Seats 19 adults comfortably
- Integrated stern thruster (makes for easy docking)
- 3,650 lbs of adjustable in floor ballast means not giving up ANY storage space!
- PREMIUM Interior
- Nautique's patented NSS Hydraulic Surf system gives you a perfect wake, every time!
- Perfect Pass (Cruise control for surfing and wakeboarding)
- HUGE touch screen dash with rear view camera!
- Huge extended swim platform
- Walk through sundeck
- Heated Seats for passenger and driver
- Cockpit heaters
- Adjustable rear-facing bench
- PREMIUM JBL Stereo with 12 speakers, AMPs. plus DUAL 12 inch SUBs!
- Wireless Phone charging
- Wakeboard tower with snag free swivel racks
- Interior and under water RGB adjustable lighting
- In floor storage for cooler
- Bimini shade
- Incredible amount of storage space.
- The list goes on!
-

EXTREMELY
smooth on choppy lakes
-

FREE
Coeur d'Alene Delivery!!
*** RESERVATION SLOTS WILL BE LIMITED ON THIS BOAT & NO PETS ***